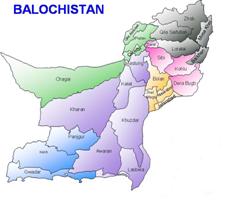 Balochistan area wise is the largest province of Pakistan, covering 44% of the country's area, but is home to only 5% of the country's population. Its strengths lie in its wealth of natural resources, the vast rangeland, the coastal belt with 1100 km of coastline, and rich mineral and hydrocarbon deposits. Balochistan is a land of diversity, mountains rich of minerals, coastal land, uplands, plains and deserts, having a diverse flora & fauna and land of great difference and contrast.
The Government of Balochistan is providing basic infrastructure of roads
and development of human resources to create a more conducive environment for the investors. It has an open policy of investment offering all incentives, concessions and facilities without any discrimination.
Balochistan offers unique features that give other complimentary conditions for investment in Balochistan. During the course of preparing this investor guidebook a number of sectors have been identified which are expected to be particularly attractive for foreign and local investment. Agriculture and livestock dominate the Balochistan economy. Horticultural development is a fairly recent phenomenon with a great potential. Other economic sectors where investment rate is high include, fisheries, mining, manufacturing industries, trade and other services being rendered by public and private sector organizations in the province.
The Government of Pakistan has initiated the construction of the country's third deep-sea port project at Gwadar and work has commenced since 23rd March 2002. This project will not only give stimulus to the development activities in Gwadar town itself but to the adjoining areas also. Makran Coastal Highway is acting as further catalyst for development of the entire Makran Coastal area of Balochistan through fisheries, tourism and trading point of view.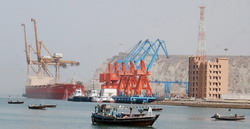 Balochistan provides highly developed industrial estate facilities in the province.These estates cater to all types of industry needs and are well supplied with a wide range of infrastructure and related services which include Quetta Industrial & Trading Estate, Hub Industrial & Trading Estate (HITE), Uthal Industrial Estate, Marble City etc. The Major sectors for investment in Balochistan are Minerals, Agriculture, Horticulture, Fisheries, Livestock, Tourism and Oil & Gas etc.
Through Balochistan Investment Guide information are being provided about the potential sectors of Balochistan coupled with tariff structure and regulatory framework for the facilitation of investors. It presents an overview of potential opportunities in high-return sectors and projects. Important contact points for doing business in Balochistan are also listed at the end of the Guide.
SMEDA Regional Office in Quetta and RBCs in Gwadar, Hub & Loralai are working in close coordination with all relevant provincial and federal government organizations, chambers, associations, donors, multinationals etc. to facilitate and provide required support to the investors in general and SMEs in particular.