Punjab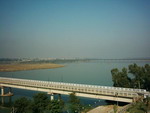 The land of five rivers, population-wise the largest, and once known as the granary of east, the Punjab is the lifeline of Pakistan. Punjab is the second largest and most populous province of Pakistan. It contains several major cities of the country: Lahore, Faisalabad, Rawalpindi, Sialkot, Multan and Gujranwala.
The Province of Punjab comprises of 36 districts.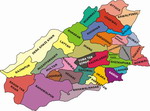 It extends over an area of 205,345 square kilometers (97,192 square miles) which is 25.8% of the total area of Pakistan. Punjab's economy is mainly agricultural, although industry makes a substantial contribution.
The province is playing a leading role in agricultural production. It contributes about 68% to annual food grain production in the country. 51 million acres is cultivated and another 9.05 million acres are lying as cultivable waste in different parts of the province.
Punjab's economy is mainly agricultural, although industry makes a substantial contribution.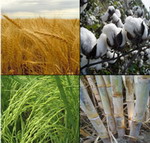 Punjab has many large industrial concentrations. Notable examples are Textiles, Leather and Light Engineering Goods. Punjab has more than 48 thousand industrial units. The small and cottage industries are in abundance. There are 39,033 small and cottage size industrial units.
There are different pockets of industrial clusters spread across Punjab. The industrial establishments in Punjab comprise of a multitude clusters that variate in terms of geographical location, historical backgrounds and competitive labor skills. Over all Industrial Structure of Punjab is a combination of different Industrial SME Clusters. The SME Clusters in Punjab have huge potential for development that is critical to industrial growth of the province.
SME Clusters in Punjab are specialized in production from low tech Cutlery Products to hi-tech Auto Parts,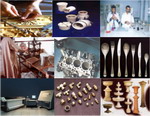 from Raw Vegetable and Fruits to value added Food Stuff and Juices from Handloom Textile Products to Modern Textiles, from Hand Stitched Footballs and Wooden Sports Goods to Mechanized Balls and Composite Material Sports Goods, from Traditional Carved Furniture to Modern Aesthetic Design Furniture and many more. The multitude specialization in production of different goods geographically spread from Lahore to Sialkot, Faisalabad to Sargodha and Multan to Rahim Yar Khan.