Khyber Pakhtunkhwa
SMEDA Khyber Pakhtunkhwa has developed this document with the purpose to attract investment by identifying different potential sectors with possible investment areas including investment projects in these sectors. Main concept behind the initiative is meant to highlight the potential investment areas with maximum return.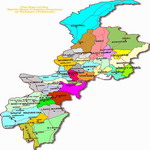 The document include introduction of Khyber Pakhtunkhwa and information on different industrial estates in the province and important points of Khyber Pakhtunkhwa Industrial Policy 2005 have also been highlighted. Major economic sectors include Minerals, Hydel, Horticulture, Tourism, Furniture and Fisheries containing details of viable investment projects in these economic Sectors have also been highlighted. The document contains relevant SROs providing incentives to machinery importers on zero rate and other relevant sector specific policies have also been included in this guide.
SMEDA has developed this document after thorough consultations with Public and Private sector stakeholders. Sarhad Chamber of Commerce & Industry, Investment Facilitation Center (IFC SDA), Board of Investment (BOI), Industries Department Government of Khyber Pakhtunkhwa have supported us in compiling this document.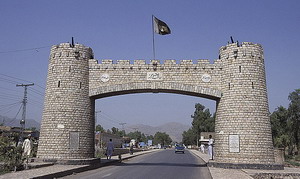 The document is developed by focusing present investment areas and SMEDA with other partner organizations will carry out the exercise when needed by including prospective Investment projects that comes in future on identification of business community and other stakeholders either from public and private sector of Khyber Pakhtunkhwa.
Khyber Pakhtunkhwa has undoubtedly been blessed with tremendous opportunities. Our natural resources are unexploited and our human resource is hard working, willing to undertake difficult endeavors and are virtually enterprising. Facilitating this great pool of potential enterprising community will trigger economic development in the area.